Terraform: Up & Running
By Yevgeniy Brikman
This book is the fastest way to get up and running with Terraform, an open source tool that allows you to define your infrastructure as code and to deploy and manage that infrastructure across a variety of public cloud providers (e.g., AWS, Azure, Google Cloud, DigitalOcean) and private cloud and virtualization platforms (e.g. OpenStack, VMWare).
This is a hands-on-tutorial that not only teaches you DevOps principles, but also walks you through code examples that you can try at home. You'll go from deploying a basic "Hello, World" Terraform example all the way up to running a full tech stack (server cluster, load balancer, database) that can support a large amount of traffic and a large team of developers—all in the span of just a few chapters.
By the time you're done, you'll be ready to use Terraform in the real world.
The 2nd edition is here!
The 2nd edition of Terraform: Up & Running is here! It's nearly double the length of the 1st edition (~160 more pages), including two completely new chapters (Production-grade Terraform Code and How to Test Terraform Code), and major changes to all the original chapters and code examples to take into account 4 major Terraform releases (everything is now updated through Terraform 0.12), the Terraform state revamp (including backends, locking, and workspaces), Terraform providers split, Terraform Registry, HCL2, and much more. Check out the 2nd edition announcement blog post for all the details or get a copy of the 2nd edition now!
About the book
This book is for Sysadmins, Operations Engineers, Release Engineers, Site Reliability Engineers, DevOps Engineers, Infrastructure Developers, Full Stack Developers, Engineering Managers, CTOs, and anyone else responsible for the code after it has been written. If you're the one managing infrastructure, deploying code, configuring servers, scaling clusters, backing up data, monitoring apps, and responding to alerts at 3AM, then this book is for you.
Ch 1: Why Terraform
How DevOps is transforming the way we run software; an overview of infrastructure as code tools, including configuration management, server templating, orchestration, and provisioning; the benefits of infrastructure as code; a comparison of Terraform, Chef, Puppet, Ansible, SaltStack, OpenStack Heat, and CloudFormation; how to combine tools such as Terraform, Packer, Docker, Ansible, and Kubernetes.
Ch 2: Terraform Syntax
Installing Terraform; an overview of Terraform syntax; an overview of the Terraform CLI tool; how to deploy a single server; how to deploy a web server; how to deploy a cluster of web servers; how to deploy a load balancer; how to clean up resources you've created.
Ch 3: Terraform state
What is Terraform state; how to store state so multiple team members can access it; how to lock state files to prevent race conditions; how to manage secrets with Terraform; how to isolate state files to limit the damage from errors; how to use Terraform workspaces; a best-practices file and folder layout for Terraform projects; how to use read-only state.
Ch 4: Terraform modules
What are modules; how to create a basic module; how to make a module configurable; local values; versioned modules; module tips and tricks; using modules to define reusable, configurable pieces of infrastructure.
Ch 5: Terraform tips & tricks
Advanced Terraform syntax; loops; if-statements; if-else statements; for and for-each expressions; built-in functions; zero-downtime deployment; common Terraform gotchas and pitfalls, including count limitations, zero-downtime deployment gotchas, valid plans can fail, refactoring problems, and eventual consistency.
Ch 6: Production-grade Terraform code
Why DevOps projects always take longer than you expect; the production-grade infrastructure checklist; how to build Terraform modules for production; small modules; composable modules; testable modules; releasable modules; Terraform Registry; Terraform escape hatches.
Ch 7: How to test Terraform code
Manual tests for Terraform code; sandbox environments and cleanup; automated tests for Terraform code; Terratest; unit tests; integration tests; end-to-end tests; dependency injection; running tests in parallel; test stages; retries; the test pyramid; static analysis; property checking.
Ch 8: Using Terraform as a team
How to adopt Terraform as team; how to convince your boss; a workflow for deploying application code; a workflow for deploying infrastructure code; version control; the golden rule of Terraform; code reviews; coding guidelines; Terraform style; CI / CD for Terraform; deployment process.
About the author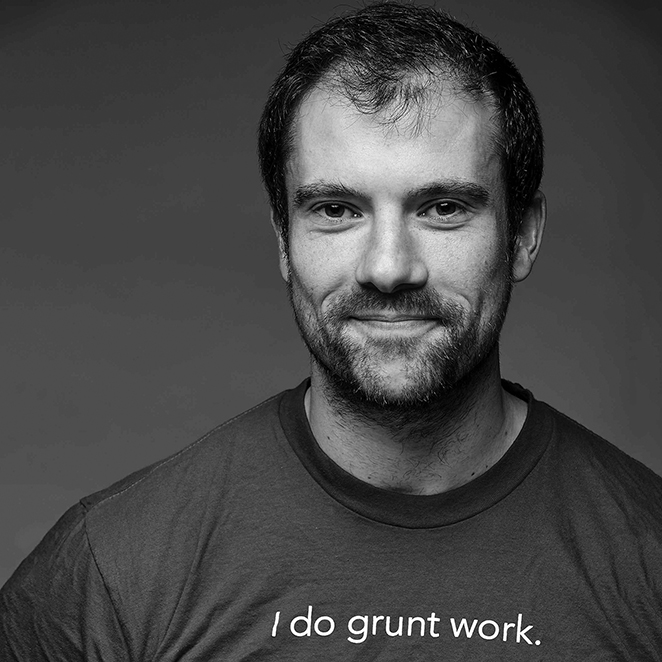 Yevgeniy (Jim) Brikman is the co-founder of Gruntwork, a company that offers DevOps as a Service. Gruntwork makes extensive use of Terraform to help customers get their entire infrastructure, defined as code, in about a day.
Jim is also the author of another O'Reilly book called Hello, Startup: A Programmer's Guide to Building Products, Technologies, and Teams, which has a 4.9/5 rating on Amazon and 4.5/5 rating on GoodReads. Previously, he worked as a software engineer at LinkedIn, TripAdvisor, Cisco Systems, and Thomson Financial and got his BS and Masters at Cornell University. For more info, check out ybrikman.com.
Buy the book
Terraform: Up & Running, 2nd edition is available at the online stores below and at your local bookstore.